For Oilfields And Construction Sites
Equipped to Serve Alberta, Saskatchewan, British Columbia and Northern Territory Oilfields
RACKS Oilfield operates with the most advanced technology and equipment to supply the most reliable industrial and oilfield services to Alberta, Saskatchewan, British Columbia and Northern Territory. Whether you need hydrovac services or line locating, we are prepared to serve our clients.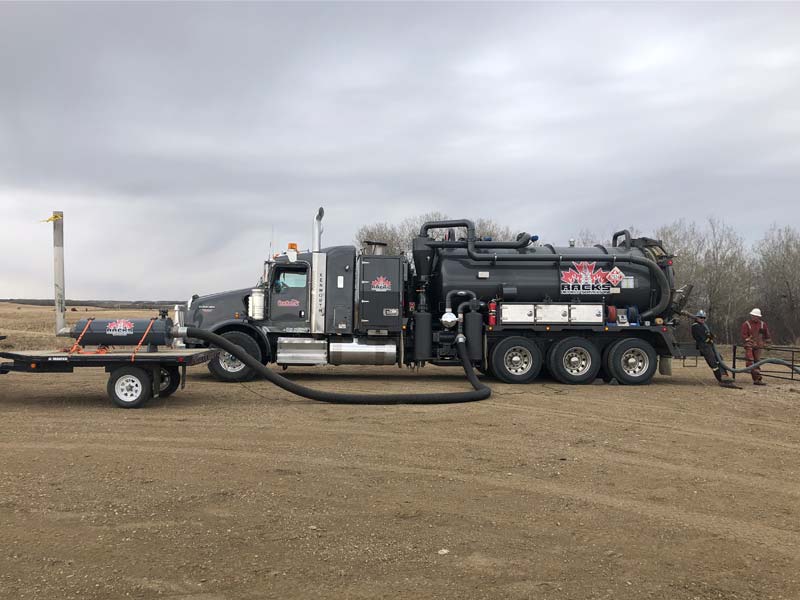 Over 16 years of experience in the industry
RACKS Oilfield service is a small business based out of Wainwright Alberta that was established in 2007. RACKS offers over 80 years of combined experience in both the oil and construction industries. Over the past 14 years RACKS has added to there fleet of equipment to service its customers with some of the newest technology available. We may be small but we can accomplish big things for you while not compromising safety and the bottom line budgets. RACKS has it's SECOR and is on ISNET and Comply works.
Oilfield Services for Alberta, British Columbia & Saskatchewan
RACKS Oilfield operates 24/7 to supply our Canadian Oil Patch and industrial clients with the most advanced technology, equipment and manpower. In order to deliver superior speed, safety and cost efficiency, we are constantly adding new technologies and equipment to our inventory.
For Alberta Oil Fields And Construction Fields