For Oilfields And Construction Sites
When you need a team of trained professionals who are well-equipped for an oilfield project of any scale large or small, RACKS Oilfield is available 24 hours a day, 7 days a week. Contact us for a job done not only with precise attention to detail but also completed on time and within budget.

Horizontal Directional Drills

13 ton knuckle picker with winch line.

Enclosed job trailer for HDD tooling.

Tandem axle mud mixing truck with enclosed mud mixing system and steamer for those cold winter day drill shots.

Tri axel Tornado F4 and Rebel Tri axel code Hydrovac. Fully compliant for transportation of dangerous goods.


Tri Axel Combo (vac/steamer)

Mounted on trailer with both Impact and 1″ Airhorn supply lines
Pure Dragon cartridge H2S scrubber

Equipment Trailers & Spool Trailers
For Alberta Oil Fields And Construction Fields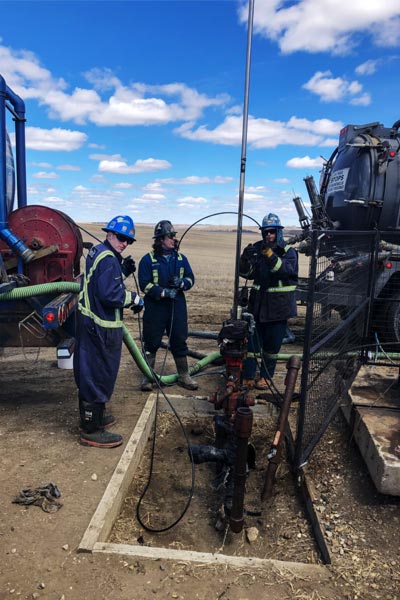 RACKS Oilfield service is a small business based out of Wainwright Alberta that was established in 2007. RACKS offers over 80 years of combined experience in both the oil and construction industries. Over the past 14 years RACKS has added to there fleet of equipment to service its customers with some of the newest technology available. We may be small but we can accomplish big things for you while not compromising safety and the bottom line budgets. RACKS has it's SECOR and is on ISNET and Comply works.