For Oilfields And Construction Sites
When you need a team of trained professionals who are well-equipped for an oilfield project of any scale large or small, RACKS Oilfield Services is available 24 hours a day, 7 days a week. Contact us for a job completed not only with precise attention to detail but also completed on time and within budget.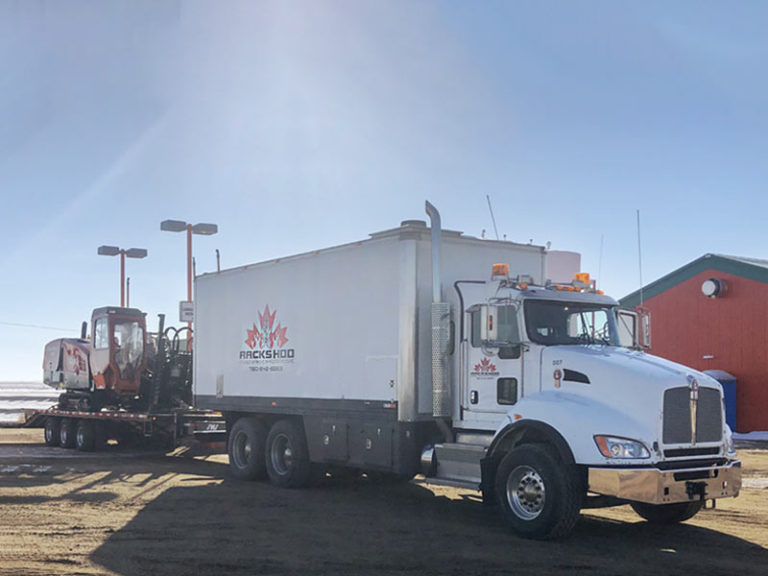 Horizontal Directional Drilling
Horizontal Directional Drilling creates pathways that allow utility lines, cables and water or sewer pipe to be laid without disruption to the landscape above. An ideal solution when natural terrain poses an obstacle to underground construction! Horizontal Directional Drilling works well for jobs involving roads and river crossings, all while lowering the costs of installing underground pipes and conduits and causing minimal environmental impacts. RACKS Oilfield Services use our top of the line technology and exceptionally trained staff to get the job done to the customers satisfaction!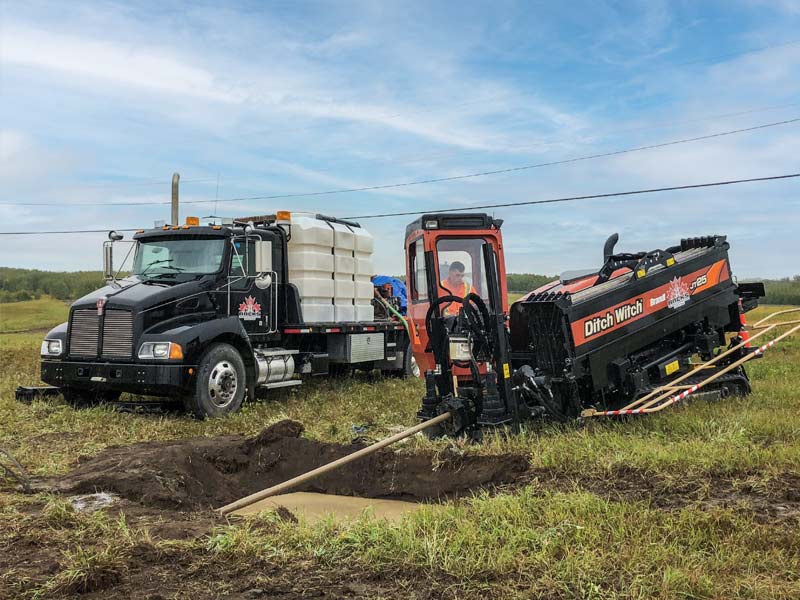 RACKS Oilfield Services have hydro-vac trucks to help you in contaminated soil or fluid hauling quickly and efficiently in Alberta and Saskatchewan.  If you are looking for a safe,  and precise solution for moving contaminated soil or fluid, we are the answer. Less destructive than traditional excavation methods, soil or fluid can be moved without costly damage to root systems, utilities and more! Let us help you get on track!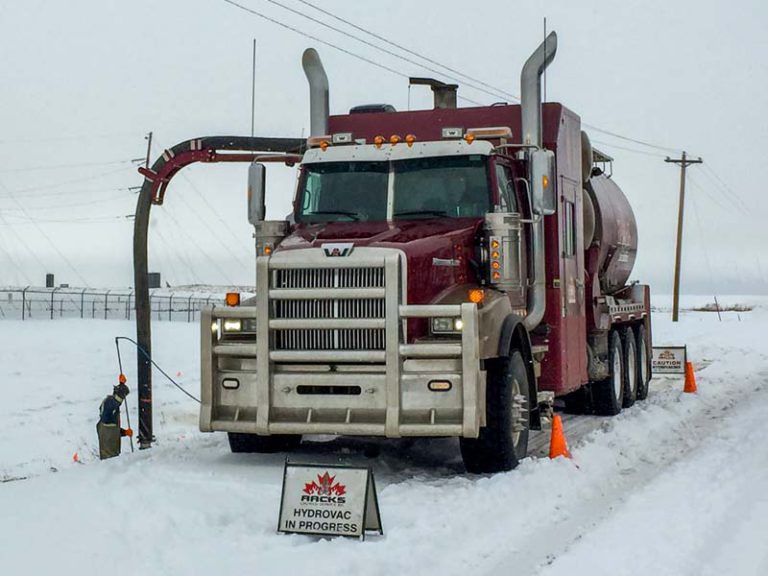 For Alberta Oil Fields And Construction Fields
Tri Axel Combo (Vac/Steamer)
At RACKS Oilfield Services, our Tri Axel units allow our customers to maximize their job completion time and allow for higher volumes of fluid or soil to be removed per trip. Our trucks are available 24/7 and are equipped to handle anything you send our way! You can count on us to be professional, timely, efficient and make sure you're satisfied every step of the way.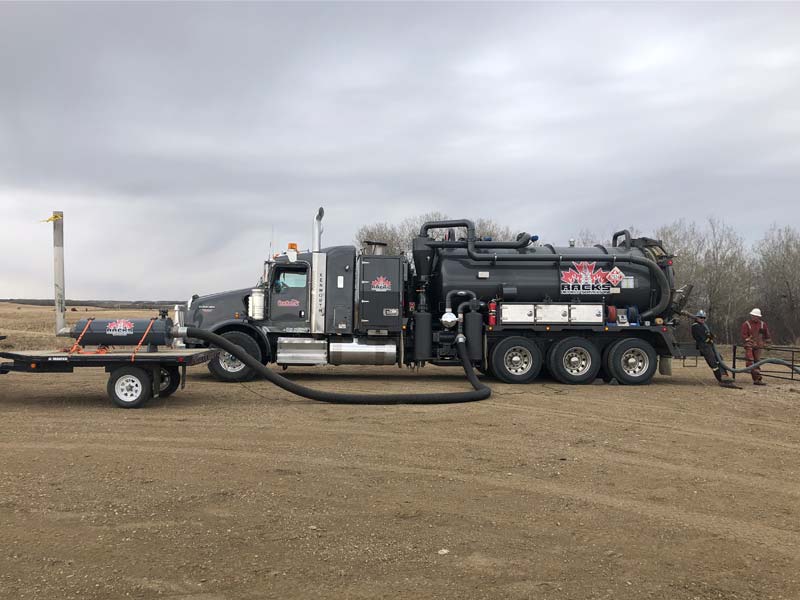 To get the job completed fast and efficiently we use top of the line equipment to speed things along and make our jobs easier! 

Horizontal Directional Drills

13 ton knuckle picker with winch line.

Enclosed job trailer for HDD tooling.

Tandem axle mud mixing truck with enclosed mud mixing system and steamer for those cold winter day drill shots.

Tri axel Tornado F4 and Rebel Tri axel code Hydrovac. Fully compliant for transportation of dangerous goods.



Mounted on trailer with both Impact and 1″ Airhorn supply lines
Pure Dragon cartridge H2S scrubber

Equipment Trailers & Spool Trailers